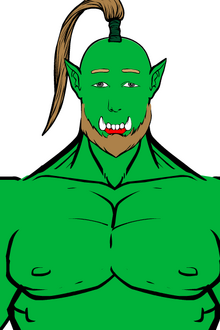 Corporal Thrazok (15 October 1962 - 23 November 1989) was a Headhunter and a crafting official from the Bleeding Hollow Clan. He served as a Warrior in the 7. legion. He lived in the fortress of Grim Batol. He died in the Second War in the battle at Grim Batol when an arrow went through his eye. Before that he had thrown his axe crushing the skull of the elf whose bow was the source of that arrow.
Ad blocker interference detected!
Wikia is a free-to-use site that makes money from advertising. We have a modified experience for viewers using ad blockers

Wikia is not accessible if you've made further modifications. Remove the custom ad blocker rule(s) and the page will load as expected.